Quit leaving profit to chance by not knowing your numbers

Stop struggling come tax time because you have unorganized finances
Put an end to thinking a bookkeeper is the only way
Can I be real with you for a moment?
No business has ever thrived without a financial game plan. Your favorite influencer, coach or mentor established a money strategy in their business to get to where you see them today. I'm sure they have a money team now, but I can guarantee they started exactly where you are... needing an affordable way to make sense of their financial efforts.
None of us are immune to starting at the bottom and working our way up, but the faster you get on board with organizing your finances, the quicker you can climb the entrepreneurial ladder.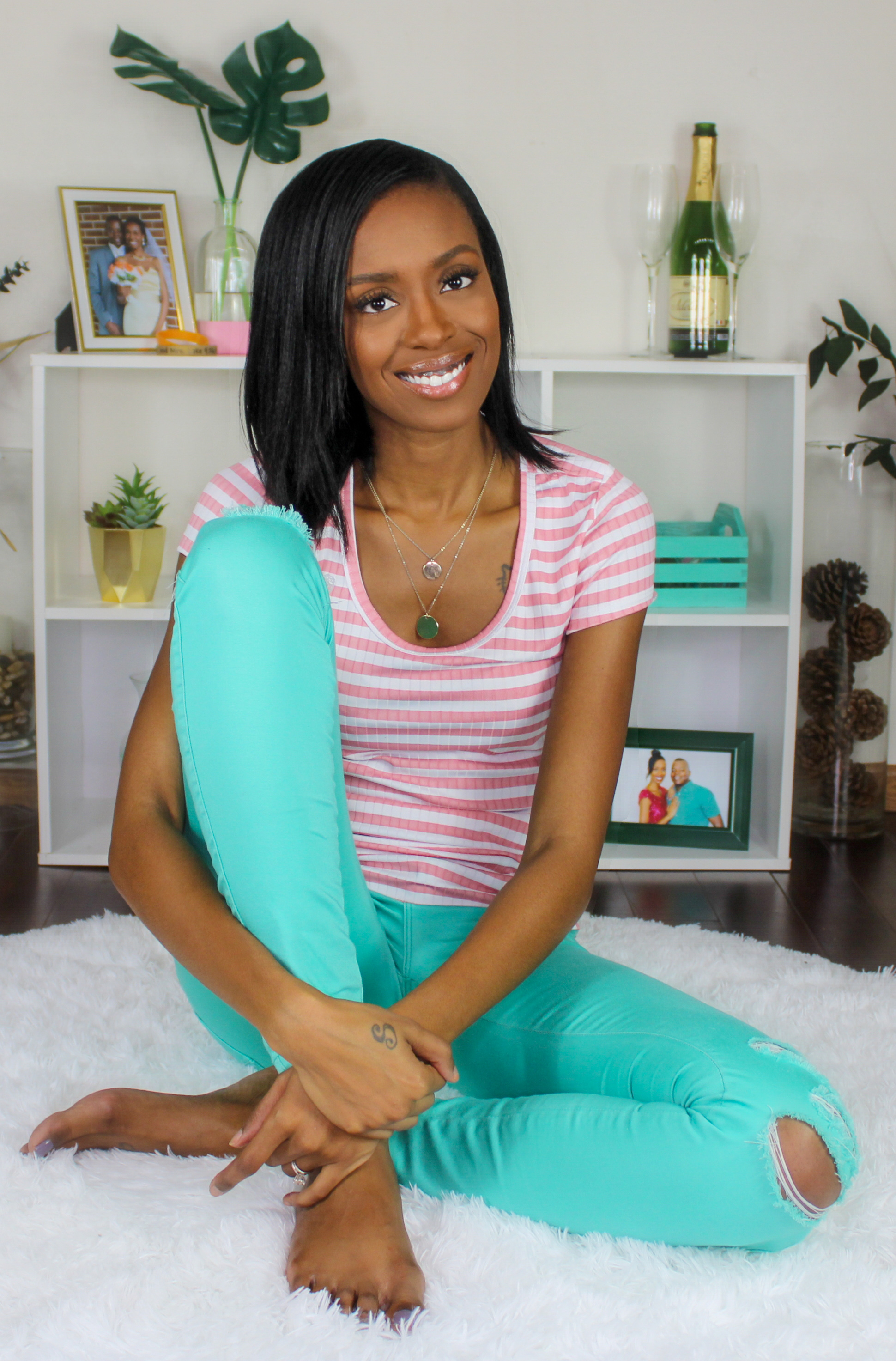 HEY THERE! I'M DREEK,
Business Money Coach


I help female entrepreneurs use financial management to implement sustainable money practices to reach their goals and grow their businesses.
After 7+ years working in money management roles for multi-billion dollar organizations, I've learned the systems, processes and strategies needed to build financially thriving businesses.
And since starting my business nearly 3 years ago, I've helped numerous entrepreneurs establish their money plans to grow their businesses and tackle their finances once and for all.
Your business is only as good as your bookkeeping


Get your finances together - know what your numbers say to make decisions that grow your business

Make organizing your efforts

 

easier - learn to classify your transactions, automate your process, and stay ready for tax season

Make bookkeeping more affordable - you don't need a bookkeeper with this one. Get everything you need for well managed finances.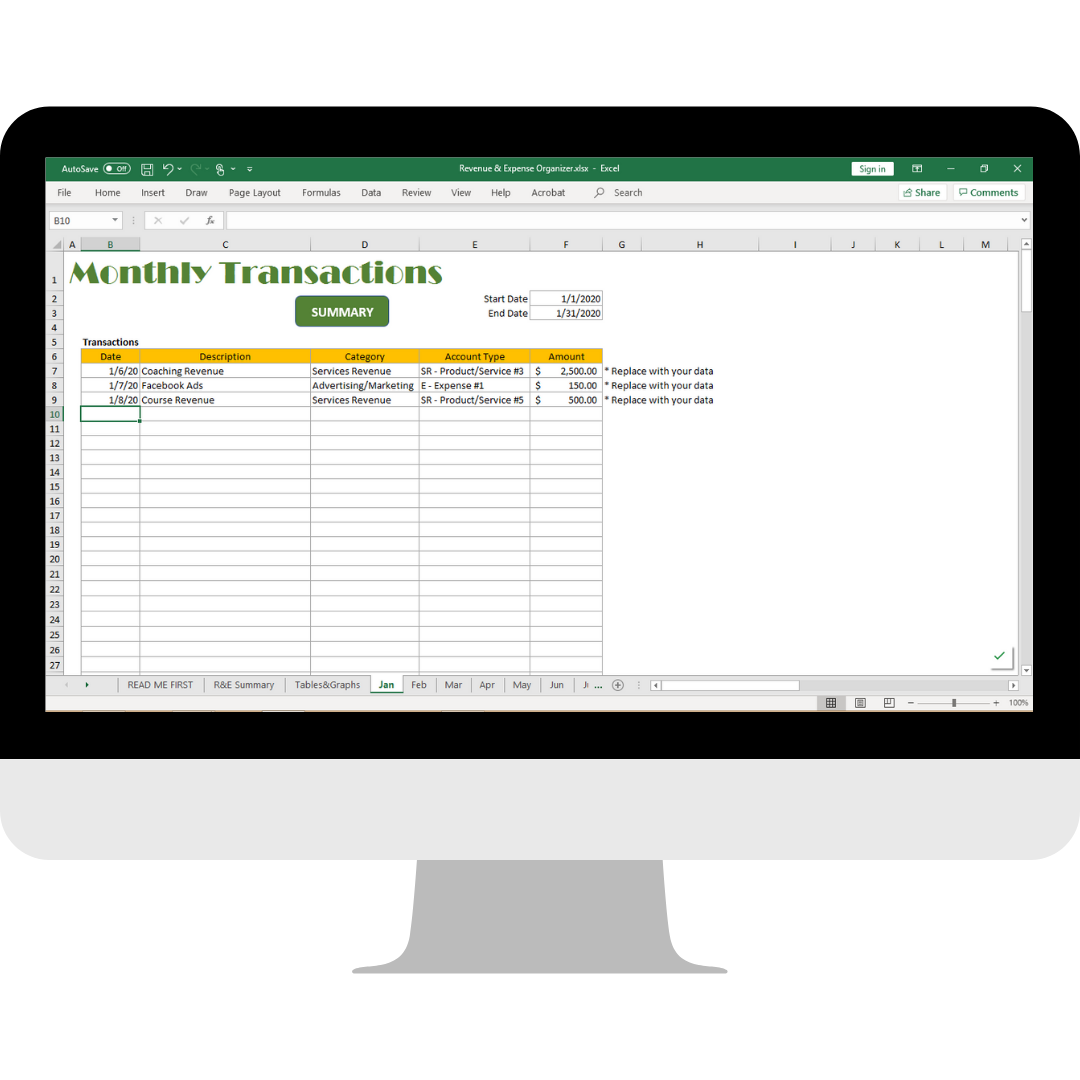 Revenue & Expense Organizer


Track your revenue by product or service and your expenses by categories and sub-categories to learn how money moves within your business.
(VALUE $97)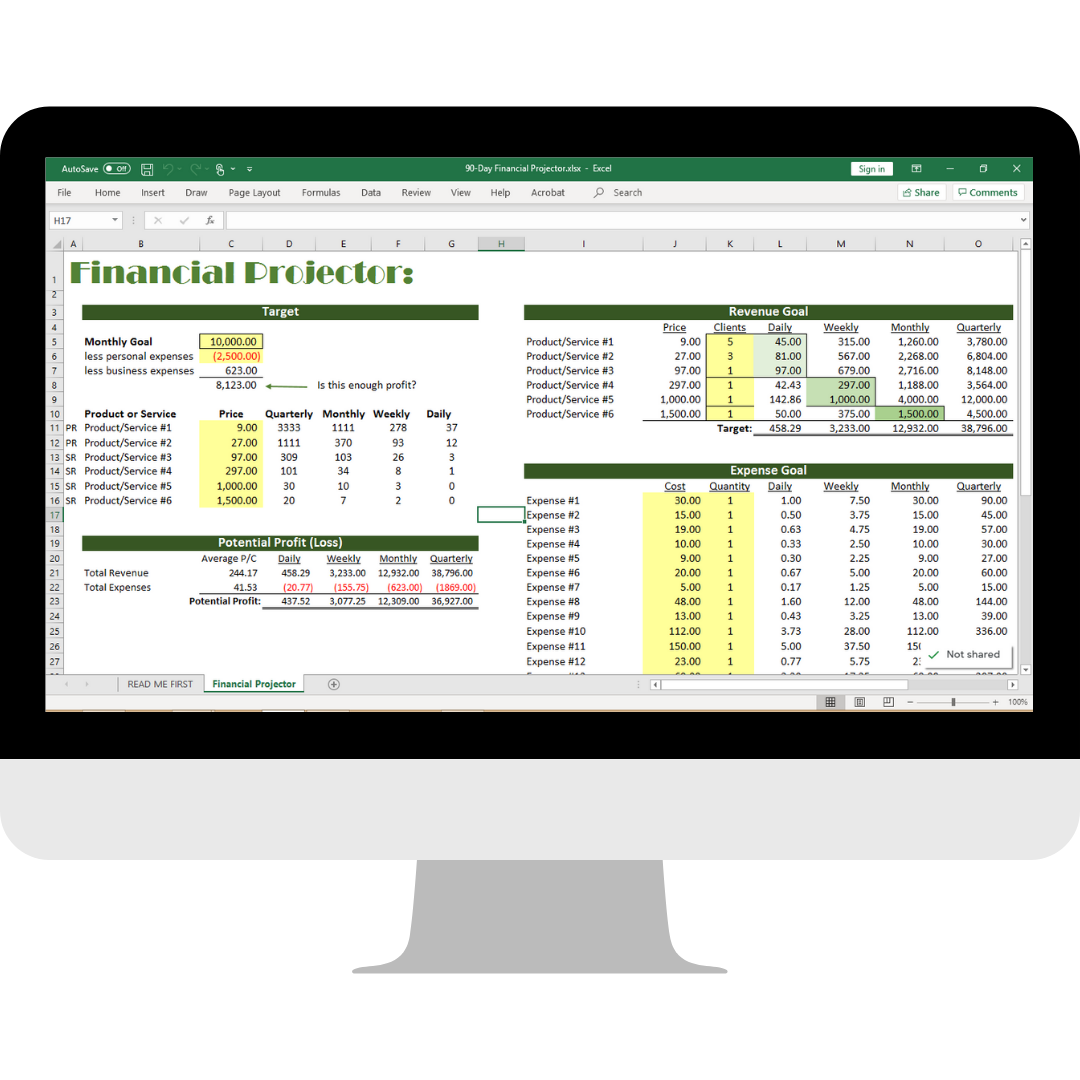 90-Day Financial Projector
Predict your potential revenue and expenses to see how your decisions will affect your business before following through with them.
(VALUE $97)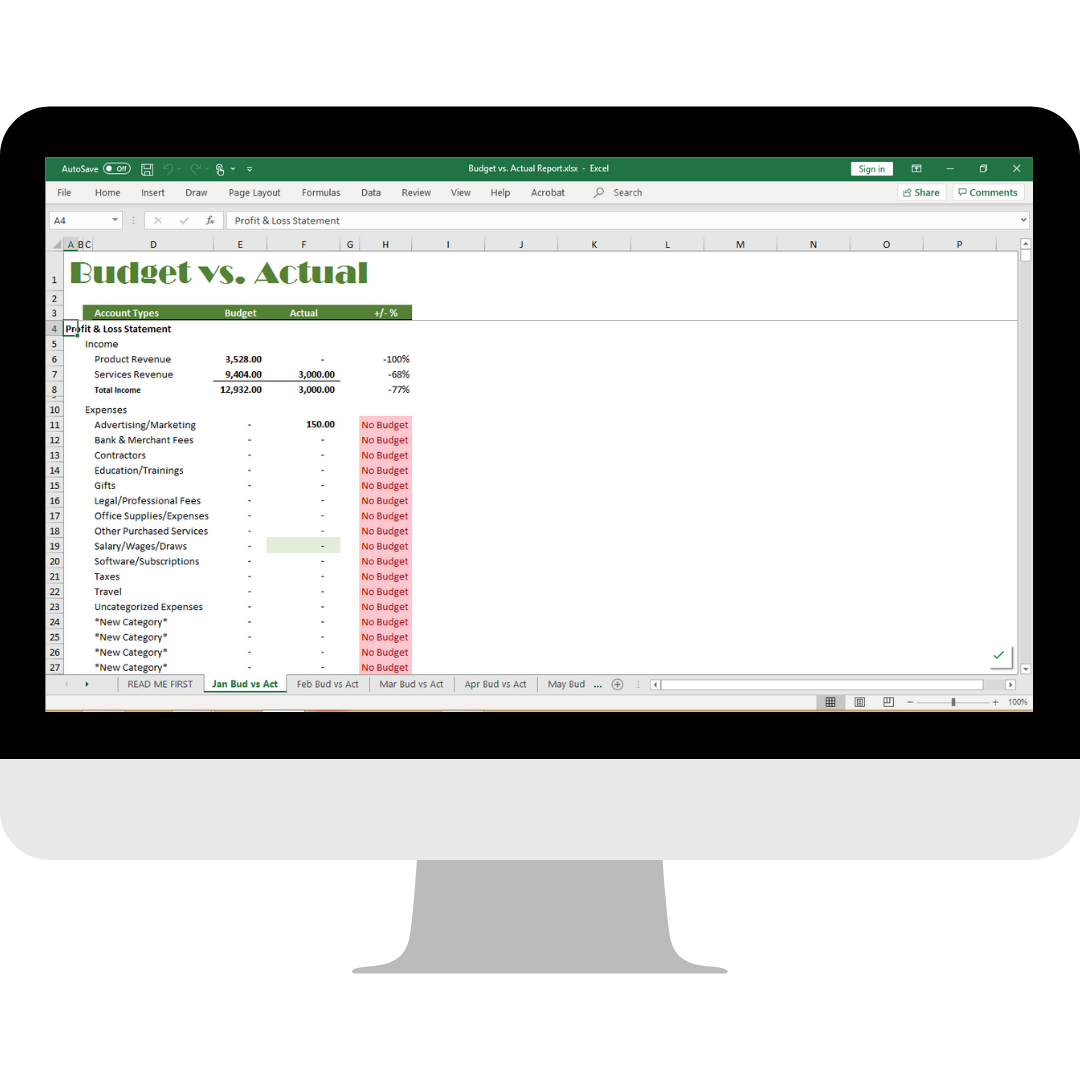 Automate your budget. Use an average of your first quarter efforts then, compare it to your current activity to make any CEO decisions.
(VALUE $97)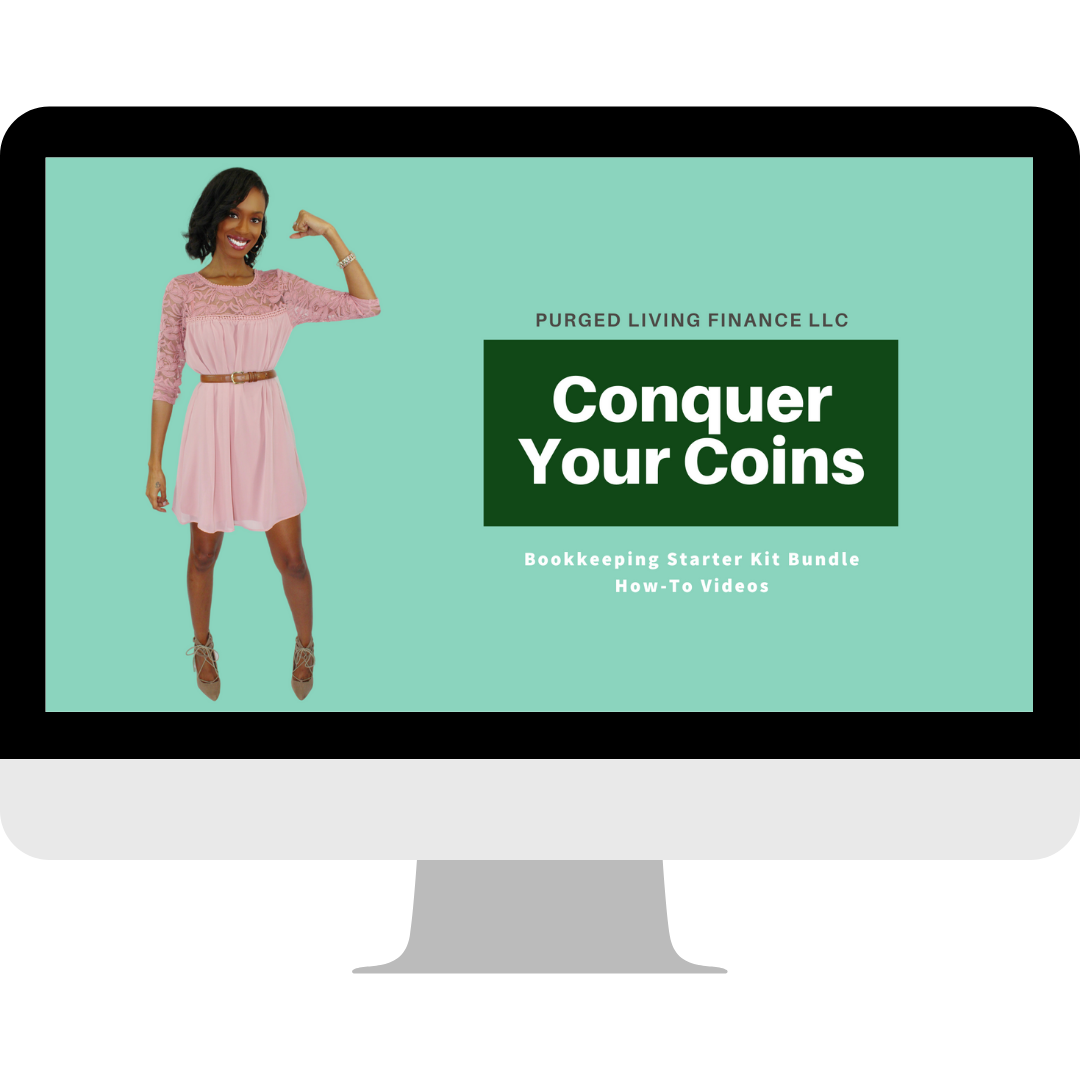 Get step-by-step instructions for using each Excel file. Each file has a separate video for easy consumption of how-to material.
(VALUE $47)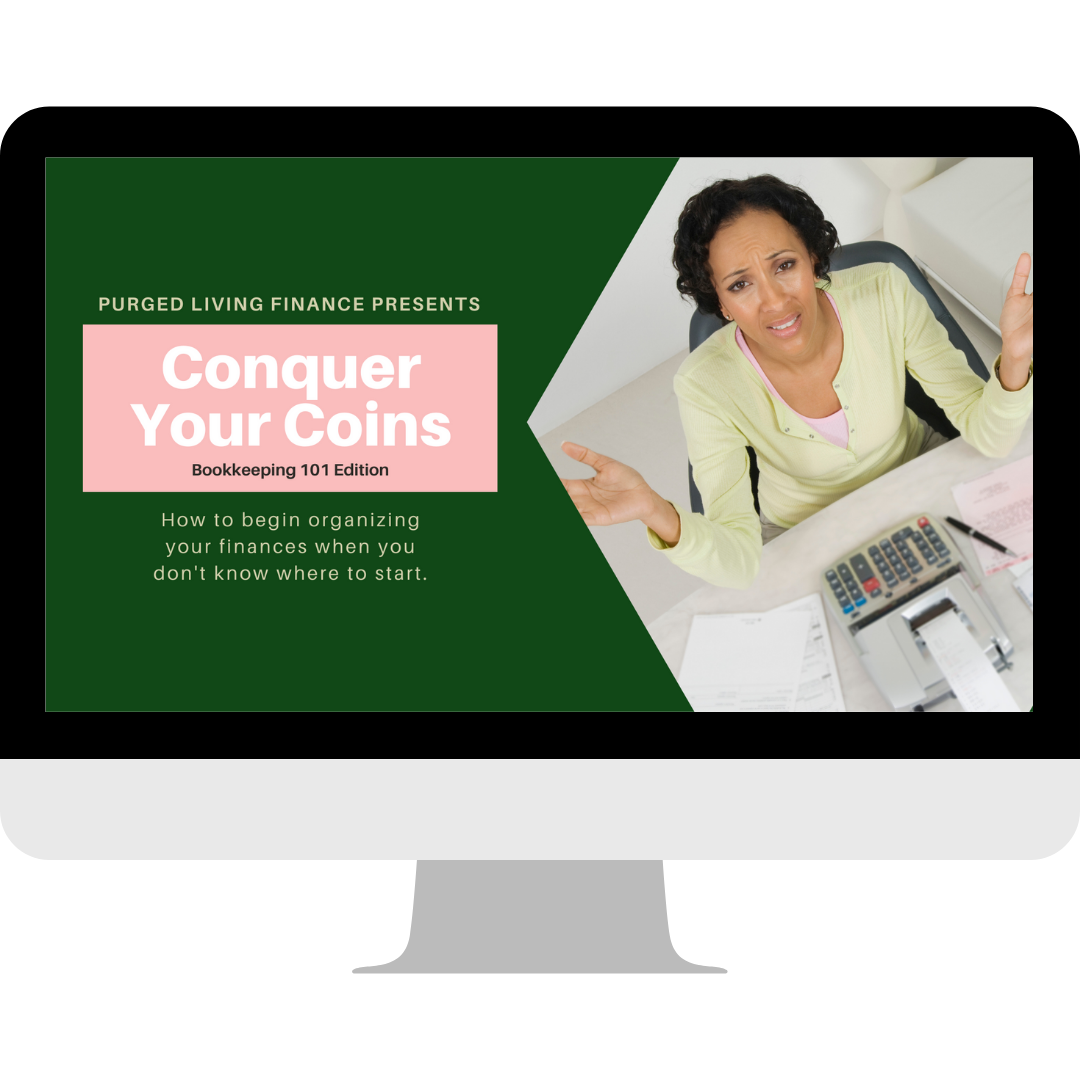 Learn the basics of bookkeeping to help you get this show on the road. Plus get best practices for maximum efficiency.
(VALUE $97)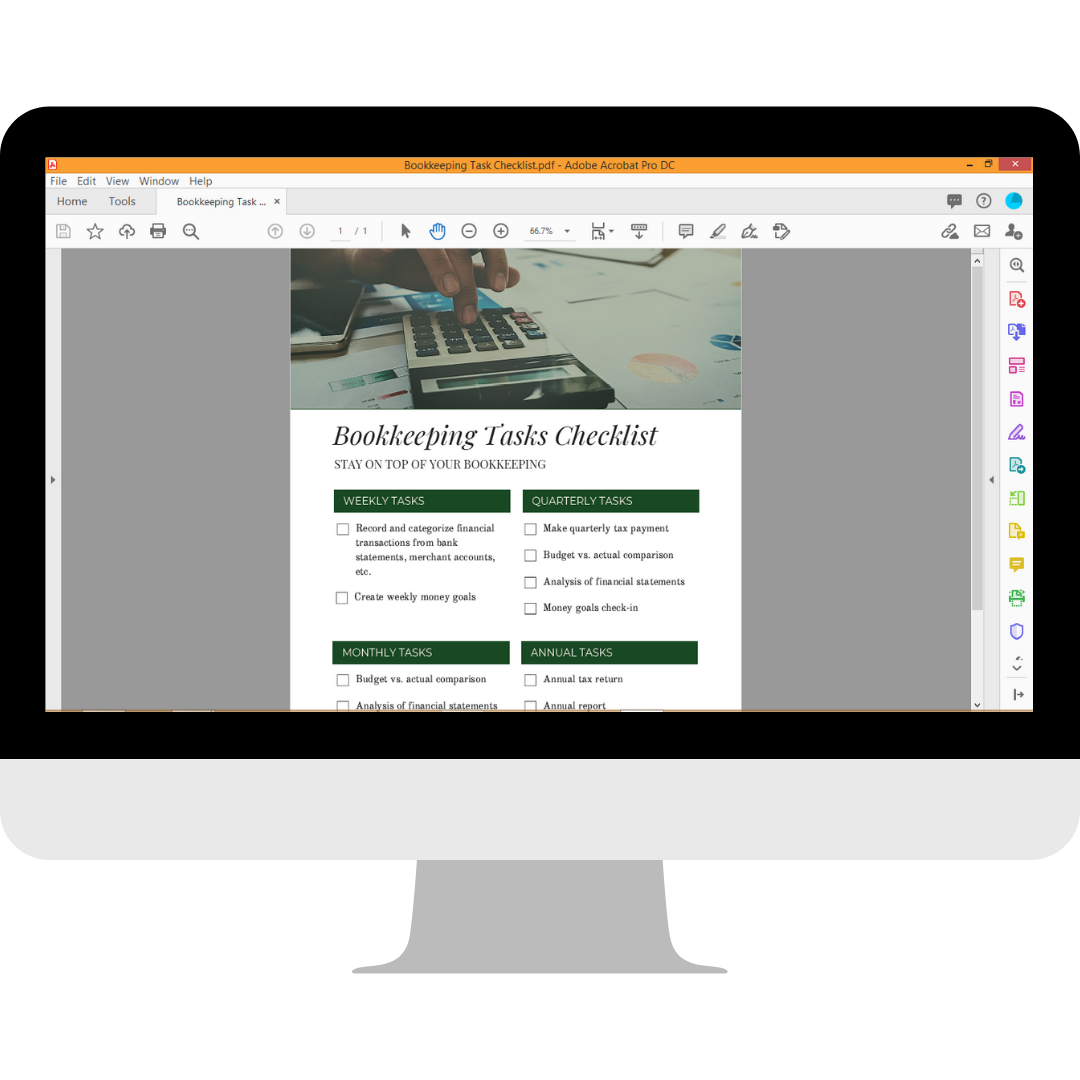 Get weekly, monthly, quarterly, and annual bookkeeping tasks to stay on top of your finances and important due dates for the IRS.
(VALUE $27)
That's almost a $500 value
That's almost a $500 value for just $97


I have full confidence that you're capable of getting your finances under control. Otherwise, why would you be HERE, looking for the solution to your financial headache? And, I've made the process so easy for you. Each template was pre-built with formulas in place so that you don't have to calculate a single thing. They are also all tied to each other so, whatever data you put in the Revenue & Expense Organizer will automatically be transferred to the others, saving you time and energy when reviewing your budget or making your profit projections.
See, I really was thinking of you when I created this bundle. I wanted to not only make organizer your finances easier, but I wanted to teach you how to do it in the the most affordable way possible.